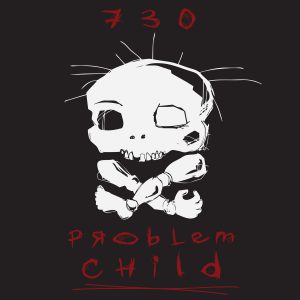 When Problem Child assemble in the studio there's no telling what will come out.
Sometimes it has a face, legs and bites! Dare to journey inside the PC headquarters and you will find them hanging upside down like bats communicating purely in sonar and agreeing and disagreeing on the size and shape of their next monster.
The 730 project is here. The insanity never stops. And the beats are screaming in your face like a demented half-brother you wished you could lock away or leave in the woods!
---
---
VIDEOS

Problem Child – Creeper
LYRICS
:(
We don't have any lyrics from this album.
NEWS
:(
We don't have any news related to this album.