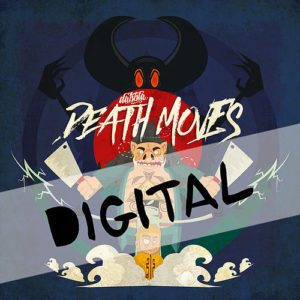 Following on from the success of his 2016 debut, Year of the Monkey, Dabbla returns with an album that eschews any of the stereotypical pitfalls and curses of a sophomore project, instead pushing his craft to ever higher levels.
The title for Death Moves was originally borne from Dabbla's fascination with martial arts, but as the album began to form and more and more was poured into its creativite process, the name took on further meaning. If anything is worthy of being called a labour of love, then it is this album.
Dabbla's unique blend of hybrid rap shit is the main ingredient, with life commentary and straight up humour, mixing with personal reflection and standard rapper self-aggrandizement.
He is accompanied by a serious selection of guests too, with artists like Bristol songstress, Eva Lazarus and chart sensation, Rag'N'Bone Man, joining the likes of fellow Dead Player Jam Baxter, regular sparring partner, Illaman and his original family unit, LDZ.
Production credits are in the upper echelons too, with AJSwizzy, Sumgii, Dirty Dike, GhostTown, Pete Cannon, Hashfinger, Dag Nabbit, The Purist and Don Piper all bringing their brand of firepower to the table.
---
---
VIDEOS
LYRICS
:(
We don't have any lyrics from this album.
NEWS
:(
We don't have any news related to this album.