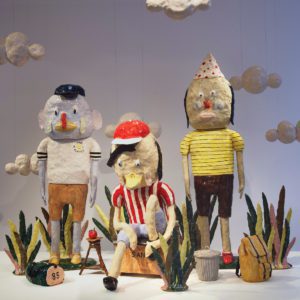 Jam Baxter, Ed Scissor and Ghosttown spent the Summer of 2012 penning songs in Holloway, North London. In the same short few weeks that Team GB bought glory to the capital, the trio lay the foundations for LAMINATED CAKES; an album inspired by the unhinged, non-stop and totally uncontrollable hedonism that defined that particular summer.
It was a good one.
If anything, Laminated Cakes is a wondrous time capsule; five years in stasis, but still fresher than the laminated confectionaries that inspired the movement.
---
---
VIDEOS
LYRICS
:(
We don't have any lyrics from this album.
NEWS
:(
We don't have any news related to this album.