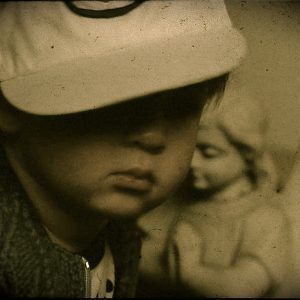 E.P. from Verb T which was essentially the second part of a series of two E.P.s (the first being Self Ish E.P.).
Here's the release explained in Verb's own words:
"It's here! the follow up to 'Self Ish' it's bigger, it's better, and I hope you all enjoy it. Many of these tracks were recorded in one 4 hour session as was the case with Self Ish, however I felt this time I needed to go back and add more and fine tune what I had.
The first track 'Luke Warm Buzz' is kinda me poking fun at myself for average sales, average to no media buzz etc. but none of that matters, I'm still the best. fact.
'I'm Good' and 'Self Less' show the more positive and hopeful side of my character, it could be said I got a bit preachy on these, you don't have to agree with me though just enjoy my fantastic silky smooth vocal stylings and the 'smooth as baby lotion' production.
Day at the Beach was leaked recently, and apparently it's an instant classic, not my words, the words of youtube account holders, and they would know! this track features Fliptrix (high focus head honcho, killer emcee, general badman) and the lyrical genius that is Jam Baxter
Return of the Ill Hand is a bit special to me, it's me teaming up with my old mate Kashmere, who absolutely rips this track by the way. The title is a reference to our LowLife records double EP 'Back hand slap talk / Technical Illness' and features us talking from the point of view of germs and viruses over an ILL break, so there.
Mental Paralysis errrrrrr, yeah, I was tapped into another world when creating this beat and rhyme, it is what it is, I feel like someone else made it.
Peak Dreams is kinda like my Ode to Cypress Hill in a way, I didn't do that consciously but listening back to it thats the vibe I get, I think fitting then that the track features the supreme talent Leaf Dog (who recently released one of the best albums in a very long time on high focus) as he kinda brings a similar vibe and energy to this track as a B real or Sic Jacken type emcee, which is good, very good.
2moro features my RAP TEAM associates Joker Starr and Truth, if you watch don't flop battle league you will recognise both of these guys from there. Both very clever and original writers with unique flow and delivery, 2 artists I would urge you to seek out further if you haven't already.
Self Out does exactly what it says on the tin. Ronseal."
---
---
VIDEOS
:(
We don't have any videos.
LYRICS
:(
We don't have any lyrics from this album.
NEWS
:(
We don't have any news related to this album.