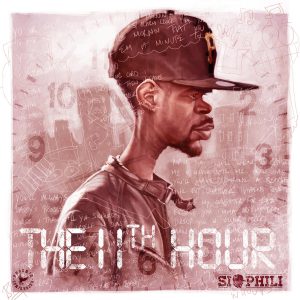 The long awaited debut solo album by Si Phili arrives at the 11th hour.
Having spent years in the game, now is the time to come correct on a solo tip. Some mighty manoeuvres are being made right here, 21 tracks deep The 11th Hour kicks hard! Some ill beats accompany equally ill verses, all firin', no messing. Features also include Sizzla, Afu Ra, Rockness Monster, Benjamin Zephania, Mayhem, Skirmish, eMCee Killa, Dotz, Charm & J Lorenzo. While the beats are constructed by Leaf Dog, Richy Spitz, Pete Cannon, Passion Hifi, Urban Click, Duggie Beats, Hirola, Nwike Jisike & Anno Domini.
---
---
VIDEOS
LYRICS
:(
We don't have any lyrics from this album.
NEWS
:(
We don't have any news related to this album.