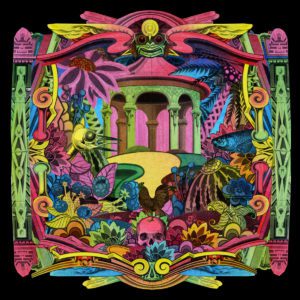 With a shared love of gourmet dishes and luxury rap beats, Sonnyjim & Juga-Naut have cooked up some marvelous shit. A 12 course treat in the form of "The Purple Door". The beats are woven in Sonnyjim's trademark style; hypnotic sample choices and infectious loops carry the soundtrack; sneakily the samples build up in instrumentation which weaves the perfect quilt for the lyrics to rest on.
Jugz drops gems peppered with ambitious graft and empowerment fit to elevate someone from the basement to the board room; there's playboy braggadocio, fly food references and life lessons – what other rapper is out here flexing about milk fed veal whilst at the same time reminding you of the responsibility of checking in on your Grandma?
---
---
VIDEOS

Juga-Naut & Sonnyjim (Feat. Vandal Savage) – Neutral Leathers
LYRICS
:(
We don't have any lyrics from this album.
NEWS
:(
We don't have any news related to this album.