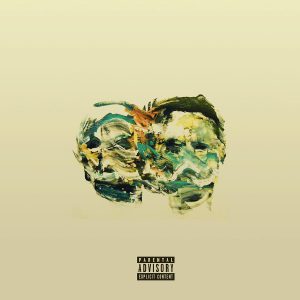 Paranoid City is the long awaited LP from Sonnyjim & Sleaze. These two previously collaborated on the Work In Mnemonics EP in 2011, and the result this time round is a rugged & raw unapologetic offering in a world where sugar coated candy rap reigns supreme.
Last time around the release was marred by Sleaze's incarceration, unfortunately he has recently found himself back in the belly of the beast and will still be at her majesty's when the album drops. The bulk of the LP was recorded before Sleazes sentence started and has been completed painstakingly over the jail phone and through the kites. Sonny promised Sleaze this would see the light of day should he be inside and that is now coming to fruition.
The gritty production is handled by long time collaboraters Reklews (Lee Scott), Sumgii (Cult Mountain), Illinformed (High Focus), AyePee (Eatgood) & Sam Zircon (Blah). Fresh off the success of his "Mud In My Malbec" LP Sonnyjim also handles some of the production duties on this record. Musically the album is raw stripped back production leaving both emcees room to tear the beat a new one, and every dart is on point. From the moody sparse production of "Fitzroy" which has both emcees scheming heavy to the super wavy "Now I Know" rework the mood is dark, dingy and the straight out the basement. Welcome to Paranoid City.
---
---
VIDEOS

Sleaze & Sonnyjim – Troutman
LYRICS
:(
We don't have any lyrics from this album.
NEWS
:(
We don't have any news related to this album.