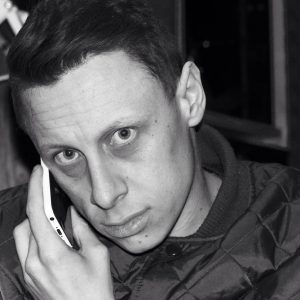 Beit Nun is an underground Hip-Hop artist from Macclesfield, UK, and is the founder/owner of Innit Records.
He is one half of Hip-Hop duo Amass Hegemony, alongside fellow MC 777, and also a member of the NW Hip-Hop movement (alongside artists such as DJ Benny E, Gouki Productions, Vecta Sigma, Pedigree Chumps, EdXL, Butch Touch, Filthy Rich, A.I., Ganggreen and Seven Scarrz) who regularly perform live shows up and down the country.
December 2005 saw his debut release; a collaboration E.P./Demo with Menace (now known as Just:Mills) titled 'Cheap As Chips', which very few are still available to purchase.
This was followed by his first solo project in December 2007; a 14-track complilation of previously recorded demo tracks and collaborations with artists such as Doctor Freud, 777, Dan Bull, Filthy Rich, Gouki Productions & more, titled 'Where The Art Is (Volume 1)'.
In 2008, he completed a 9-track E.P. alongside Dutch producer IllSkilz. This was released digitally in December 2008 and was followed by a limited edition CD run in March 2009.
– Sourced from Urban Dictionary.
Beit Nun is now signed to Innit Records of which he is found/owner.
---
---
VIDEOS
:(
We don't have any videos.
LYRICS
:(
We don't have any lyrics by this artist.