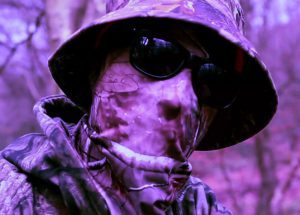 Lee Scott is your favourite UK rapper's favourite rapper. This is fact, as it is common knowledge that there isn't really anyone who can, word for word, match his wit and incredible turn of phrase. Lee Scott is blessed with the ability to communicate incredibly complex story lines and concepts with such ease and clarity that you almost forget that everything he is saying is actually rhyming to perfection.
From the very beginning it was clear that Lee Scott was going to go very far. From the young age of 18 he has been at the fore front. With rhyme partner Salar, the antiheroes released Middle Finger salute in 2003 to vast critical acclaim even before the era of myspace and facebook. Word traveled fast and it essentially went viral before the term viral was even a thing! It was clear that the skill level was miles beyond their contemporaries, which then ushered in the creation of Blah Records and their first releases, which only went on to reinforce the sheer skills on display. Now with over 20 releases under his name including 2014′s Wordplay Magazine album of the year 'Tin Foil Fronts' and collaborations with US legends such as Tame One and Craig G among others. It is hard to fault the tenacity of this incredibly driven and prolific wordsmith, after all, he is the 'cool daddy that Boney M was going on about…'
Fast forward to the present day and High Focus Records is on the cusp of releasing what is shaping up to be the definitive LEE SCOTT album. From the trademark effortlessly superior wordplay to the northern tongue in cheek sarcasm, all of the Mr. Wrong hallmarks are present in their finest form which float perfectly over the top of the equally debonair and nonchalant crusty jazz beats courtesy of this album's sole producer, the infamous Dirty Dike. This album will set the standard, and alter the game forever, in a smooth buttery fashion. Butter, the creamiest, heaviest and fattiest of dairy products is a perfect metaphor for this album as the sounds are drenched in high cholesterol, vinyl crackle infested jazz but yet remains weightless and utterly FLY throughout.
– High Focus
---
---
VIDEOS
LYRICS
:(
We don't have any lyrics by this artist.
NEWS
:(
We don't have any news related to this artist.