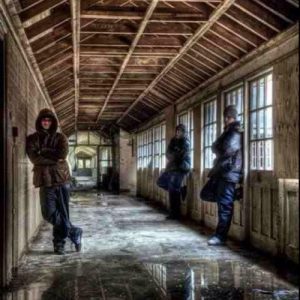 Rhyme Asylum are a hip-hop group hailing from London, United Kingdom comprising of music artists: Possessed, Psiklone & Skirmish. 'RA' are focused on bringing back classic "boom bap" hip-hop, accompanied by thought provoking, vivid lyricism.
Originating from the infamous Deal Real open mic sessions between 2004 and 2005 (but initially formed by Possessed and Skirmish in 2002), Rhyme Asylum's music rippled through the Hip-Hop community.
The group has performed all over the country.
To date they have released two top quality albums (found listed on this page).
---
---
VIDEOS
:(
We don't have any videos.
NEWS
:(
We don't have any news related to this artist.