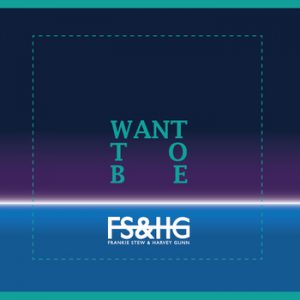 Frankie Stew and Harvey Gunn have been keeping us well-stocked with high-calibre stuff recently. This single is no exception. The beat's laidback and Frankie's silky words slide over it seamlessly.
We like the future, and everybody's got one, we write the new stuff and everybdoy's got love.
Introspection, reflection, the past and the future are all touched on in the track – this one gets you thinking.
Star man, staring at the sky but my heart snapped. I'm on a journey but my past has a place in my head – say what you want, said "stay" but you left – your choice, can't change what you said
Frankie is a young guy with maturity ahead of his years. His ability to construct images with words is commendable and his flow is addictive in its rhythm.
Harvey's youth hasn't held him back either. His beat is eloquent and engages you immediately. It's very relaxed but complements the words and visuals nicely. This one is definitely one for a playlist.
There's sure to be more quality stuff from these two. Keep your eyes peeled.
Grab the track for less than a portion of chips from FS&HG Bandcamp.
Check out their site to keep up to date.
---
---