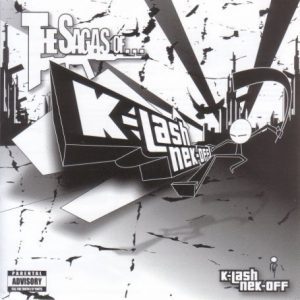 There can't be too many people out there who aren't familiar with Klashnekoff's phenomenal joint "Murda", which dropped back in 2003, and set the scene on fire. A fiery joint it was, laced beautifully with hard-hitting lyrics, immpeccable flow and imagery to give the brain an overload. Produced by the legendary Harry Love, the 12″ dropped in 2003 on Kemet Entertainment, backed with Parrowdice. The track garnered such popularity through its rawness coupled with a quality beat, that it featured on Klashnekoff's debut album a year later, "The Sagas Of… Klashnekoff".
Fast forward 10 years to today, and producer and DJ extraordinaire Mr Harry Love has released the original demo version of the track to mark the decade anniversary of its release. Dubbed "Murder One" by Harry, this dirty dirty beat provided the groundwork for the final released version we all know today. Also featuring a different vocal take, here is "Murda One" from Harry Love's Soundcloud YouTube:
On the off chance you don't know the final, released version, here it is in all its glory (+1,000,000 views):
Go grab "The Sagas Of…" too.
---
---