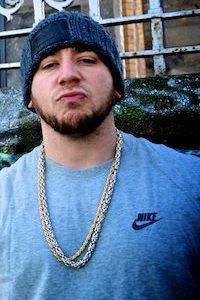 Greasy Vinyl man Sleaze (a.k.a Slea Da DOn / Hermes Trismegistus) has put out a fresh piece of goodness from his upcoming album "The Fall Of Isaac Roberts", which comes out in the summer. GV Clik have been busy lately, with their crew track "The Truth", a new album from JMan, and now this track "DumbDumb" from Sleaze.
This track is not your current/typical/blend-in UKHH output. Sleaze has always had quite a unique flow and rhythm, and this track pays testament to that. On top of a laidback, beatbox-style beat, Sleaze unleashes something a bit different. Check it out:
https://www.youtube.com/watch?v=lWjUEoVWjnk
We'll keep you updated with news from the album.
---
---