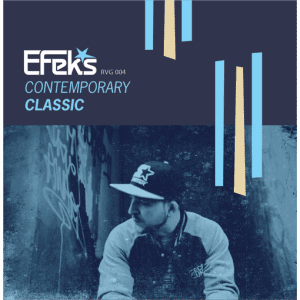 Solo album from Efeks on Boom Bap Professionals.
Having put albums out for a decade as the rapper behind Prose, Efeks is an emcee who should need no introduction. A veteran of the UK rap scene, his solo debut certainly lives up to it's title. Contemporary Classic takes a more personal direction than the Prose releases, touching on subjects drawn from Efeks' own personal experiences. Tracks like Identity Crisis and Fool That I Am give the listener a glimpse into Efeks' world, while others such as Open Mic and Word on the Street will resonate more with fans of raw, hard-hitting Hip Hop.
A purist of Boom-Bap Hip Hop, Efeks never comprimises with his music and the result is a rough and rugged album full of big beats, smart lyrics and impeccable flows. The guest spots include some of the illest rappers of the day as well as UK legends 20 years deep in the game. Production is shared between a host of beat makers but the sound carries the same vibe throughout the album.
---
---
VIDEOS
LYRICS
:(
We don't have any lyrics from this album.
NEWS
:(
We don't have any news related to this album.