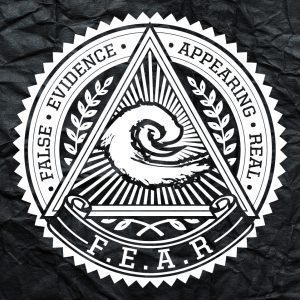 Cyclonious – The Natural Disaster has put together yet another masterminded mixtape F.E.A.R. Bringing the light over to the darkness, Cyclonious carrys a history of lyrical artistry and an intense style of beat production which makes this forthcoming mixtape a must for any true hip hop fan
When asked about the concept of his upcoming Mixtape, East London MC Cyclonious simply replied, "This is about F.E.A.R, false evidence appearing real." the mixtape sticks to the type of sharp, witty, to the point and aggressive rap "The Natural Disaster" is known for. This is most evident in the 's productions mixtape and lyrics which cyclonious provides on the title track F.E.A.R, "While you're waiting for the week to end they end the weak, many lie to themselves, my friend the pain is deep. you follow tabloids and movie scripts then play the role, it's evident they hold the strings to your soul."
With many releases under his belt, Cyclonious' history includes producing and writing some of the most underrated hip hop. On anything from lyricism to political point of views, his delivery is always sharp street poetry. He is also a producer to watch out for, a producer who seeks to capture his listeners with his hardcore yet thought out style. So it should come as no surprise that this hip hop star is able to make good music, right?
This project is another solid effort to add to the impressive Cyclonious catalogue. If you're looking for storytelling, concepts, and depth, mind-blowing lyricism and unprecedented cleverness, this mixtape is for you.
---
---
VIDEOS

Cyclonius – F.E.A.R
LYRICS
:(
We don't have any lyrics from this album.
NEWS
:(
We don't have any news related to this album.