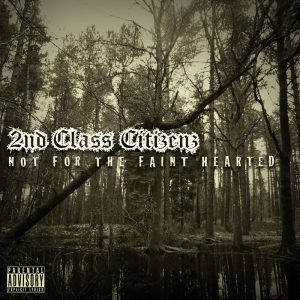 'Not For The Faint Hearted' is the debut album from 2nd Class Citizenz, The Southcoast UK hip hop trio take it back to the real rap of the golden era!
With deep, dark and meaningful lyrics over heavy homemade beats, this is a must have for all hip hop heads!
Produced by 2nd Class Citizenz, Matty Skatt and Soundman Sam.
Mixed and Mastered by Lukas Rimbach and Matty Skatt.
---
---
VIDEOS
:(
We don't have any videos.
LYRICS
:(
We don't have any lyrics from this album.
NEWS
:(
We don't have any news related to this album.