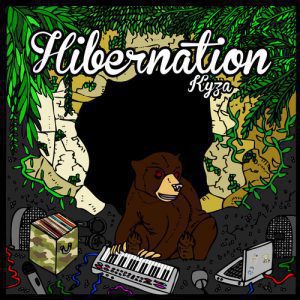 Kyza Smirnoff is back with this 11-track offering "Hibernation" which was announced on the main stage at Boombap festival.
"This album is the first project that Kyza has undertaken all of the production duties, singing, and general direction to date. After having a very turbulent couple of years away from making music, Kyza has decided to stick his head out of the cave and wave a bear paw to the masses to let them know that after spending time cleaning up and building his cave, he is ready to tell his story, and that time for hibernation is over…."
---
---
VIDEOS
:(
We don't have any videos.
LYRICS
:(
We don't have any lyrics from this album.
NEWS
:(
We don't have any news related to this album.