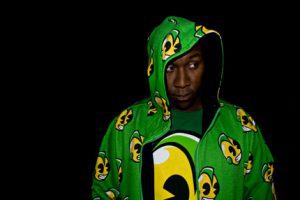 Kyza A.K.A. Kyza Smirnoff A.K.A Kyza Sayso started off joining forces with Micall 'Parky' Parknsun as N.W.C (North-West Collabo). Getting his name and face out there soon led to people noticing Kyza's talent, and this led to him featuring alongside Jehst & Chester P for "The Trilogy Remix". Following this success, Kyza joined forces with Klashnekoff, and so Terra Firma was born. Once joined by Skriblah, the third and final member, the crew was complete. Kyza was a member of renowned crew Terra Firma until late 2006. Their last work together was "The Foundation".
After leaving Terra Firma, Kyza released "The Experience", his first full length album, on Pepa Records. The album was well received. In 2009 he released his second album "Shots Of Smirnoff" on Dented Records.
After leaving Terra Firma in 2006, Kyza released a solo album "The Experience", which was critically acclaimed and highly sought after. Since this release, Kyza has been working hard to re-solidify his position in the rap scene as a lone entity.
In 2016 and 2017 he released on his own Mr SaySo Records label, 'Miverione Vol. 1' and 'Miverione Vol. 2'.
Kyza has sick flow, vision and the drive to show the world what he is capable of.
---
---
VIDEOS
NEWS
:(
We don't have any news related to this artist.