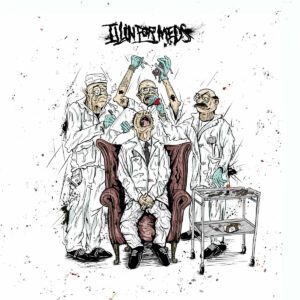 Features 1jack, All Hail Y.T, Babylon Dead, Bil Next, Bill Shakes, Bisk, BVA, Chris Skillz, Crossbow T, Datkid, Dirt Platoon, Eric The Red, Frek 1, Gaza Glock, General, Inja, Jack Jetson, Jay Nice, Leaf Dog, Left Lane Didon, Lisaan'Dro, Pertrelli, Res One, Ruste Juxx, Sean Peng, Sk!nt, Smellington Piff, Tony Broke, Verb T, Wish Master & Wyatt Earp.e can.
---
---
VIDEOS
LYRICS
:(
We don't have any lyrics from this album.
NEWS
:(
We don't have any news related to this album.