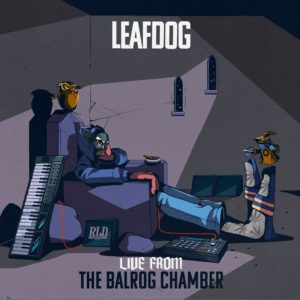 'Live From The Balrog Chamber' is an 18 track album by 'Leaf Dog' that features Havoc (Mobb Deep), Grand Puba, Edo G, Cella Dwellas, BVA, Smellington Piff, Thirstin Howl III & The Last Emperor and is produced entirely by Leaf Dog except one track produced by Fel Sweetenberg.
---
---
VIDEOS
:(
We don't have any videos.
LYRICS
:(
We don't have any lyrics from this album.