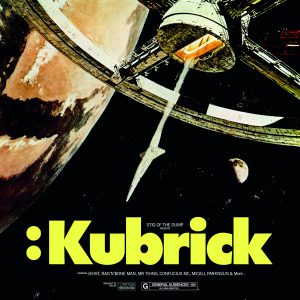 Stanley Kubrick was a master of the hidden narrative, a virtuoso of subtext, composition & attention to detail & a perfectionist with obsessive vision.
Executively produced & heavily scored by legendary UK veteran, Jehst. The #KubrickLP by Stig Of The Dump is a story rife with gritty comedy ​​& layered in ​honest tragedy. Starting as a heavy neck snapping, braggadocio laden rap album & effortlessly plot twisting into an open & poetic autobiography. The script bursts with geeky film references, ​dextrous word play & poignant story telling​,​ while the soundtrack morph​s subtly from classic 90's Boom-Bap to moving, stripped back piano loops & jazzy, spaced out glitch hop.
---
---
VIDEOS

Stig Of The Dump (Feat. Jehst) – Kubrick
LYRICS
:(
We don't have any lyrics from this album.
NEWS
:(
We don't have any news related to this album.