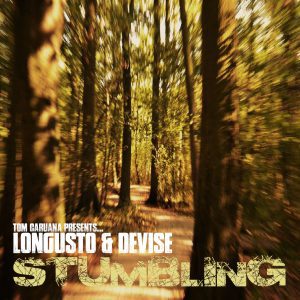 Tom Caruana Presents… Longusto & Devise – Stumbling.
Longusto says: "Me & Devise had the idea of this EP a year ago. Now its here. Endless love to all the artists involved, my buddies. Sunny Jim Mann, Emilly Farrah Joy, Steve Bradley and Stuart Ward, plus my goodbuddy Enlish and of course the man behind it all, Tom Caruana. Shouts also to Yungun. Couldn't have done it without you all. Special shouts to Sunny Jim Manns guitar solo on 'Back Again' – wow..
Extra special thanks to Scizzahz for the mastering. Legend.
As a side note, its been a privilege to coax my favourite rapper into recording again. Even when we were stumbling."
---
---
VIDEOS
:(
We don't have any videos.
LYRICS
:(
We don't have any lyrics from this album.
NEWS
:(
We don't have any news related to this album.