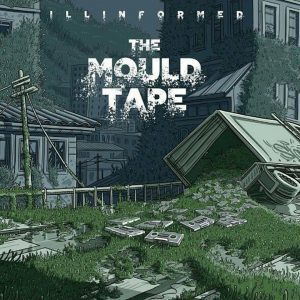 14 Tracks entirely produced by Illinformed and featuring Q Unique, Life MC, Leaf Dog, BVA, Verb T, Fliptrix, Smellington Piff, Jack Jetson, Jam Baxter, Split Prophets, JMan, Tony Broke, Bill Shakes, Lee Scott, Bang On, Sonnyjim, OAB, Sean Peng, Eric the Red, Stinkin Slumrok, Physiks, Cheech, Index & Cracker Jon.
Best of all? You can get it on vinyl, CD, cassette and a beast-mode box set!
---
---
VIDEOS
LYRICS
:(
We don't have any lyrics from this album.
NEWS
:(
We don't have any news related to this album.