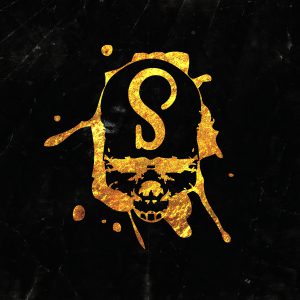 'The Obituary of Sherlock Bones' is a collection of new and unreleased tracks from a back catalogue of album,
EP and mixtape projects. These tracks have come to form an album in their own right on which the eponymous
Bones features many of his Rumbustious Records cohorts, as well as several noted talents from UK hip-hop.
As we've come to expect from this Rum Committee aficionado the sound here resonates with that traditional
wholesome dusty layered style backed with thick drums, warm lows and skilled lyricists.
The beats travel from Brazilian and Polish Jazz, through to Psychedelic Rock and rare experimental sound
libraries, throwing up some original and never-before-heard sounds which Bones combines in to a hip-hop
piece set to appeal to hip-hop heads and traditionalists
The early part of the album arrives with impact in form of tuneful classics 'Bar After Bar' and 'Young Dumb n
Fulla Rum', holding the distinct microphone authority that comes with the Rum Committee territory.
As the sound progresses through interludes, Gi3mo supports the likes of Frankie Stew and Tenchoo, directing
tracks into the mellow and darker realms.
An ongoing ticking clock theme that's present throughout arrives the album at 'The Night' from the excellently
sinister duo No Pretense, before the arrival of one of the highlight tracks 'Cross Fire', on which Bukioe depicts
a lovers fate with poetic skill and original style.
The perfect bridge to bring the mood back upbeat comes in the form of some flawless never-ending verses
from Ceezlin on 'I'm Alive', another highlight that shows 'The Obituary of Sherlock Bones' hasn't got time for
fillers.
Rag'n'Bone Man makes a massive solo appearance on the gospel clapping 'It's Alright' before Rum Committee
bring it home on the hype 'Time's Up'.
Since the first full-length album under the name Running Punch with Bukioe, we've heard Bones productions
on Rum Committee' 'Boozetown' EP, Rag'n'Bone Man's Bluestown EP and, most recently with Adam The
Rapper on 'Don't Move'.
---
---
VIDEOS
:(
We don't have any videos.
LYRICS
:(
We don't have any lyrics from this album.
NEWS
:(
We don't have any news related to this album.