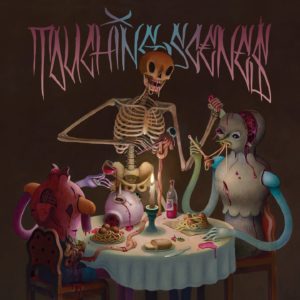 Similarly to his previous record, the slightly slurred and and debauched 'Mansion 38', Jam Baxter recorded this new body of work in the tropical settings of Bangkok, Thailand, with long time collaborator and audio landscapist, Chemo. However, this time around, the pair have enlisted the capable hands of GhostTown, Sumgii, Last Japan & Sam Zircon to contribute to the colour palette of this more refined body of work, allowing the project to stand alone sonically as a more evolved sequel to its low tempo predecessor. The album blurs the conventional genre lines of hip hop and grime in it's production, with lyrical influences ranging from William S. Burroughs to Young Thug. There are a multitude of sumptuous flavours in this finely woven package that cater to every conceivable taste bud – perhaps making this LP Jam Baxter's most complete and polished effort to date.
Jam Baxter is joined on this journey by a very carefully selected & varied set of vocalists; who all bring their unique vista to the project, further enriching the tapestry. From modern day super star Rag'n'Bone Man, to the ingenious Kate Tempest, to Grime pioneer OG Rootz (FKA Durrty Goodz), to underground sensation Stinkin Slumrok as well as up & coming singer Rhi – there is a representative from every facet of the fragmented UK scene all coming together to add to the poignancy of the Touching Scene.
'Touching Scenes' – Jam Baxter's 5th studio album, is on High Focus Records on limited edition double vinyl, CD, limited edition tape and on all good digital platforms.
---
---
VIDEOS
LYRICS
:(
We don't have any lyrics from this album.
NEWS
:(
We don't have any news related to this album.