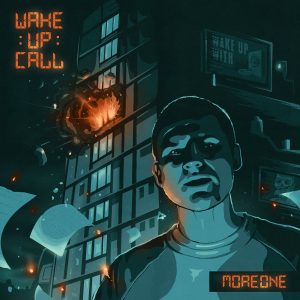 The second E.P. from Moreone on In The Balance Records. 'Wake Up Call' sees Moreone return with an alarm clock strapped to an atomic bomb. Detailing a very turbulent year faced since dropping the 'Turn Back' EP, reflecting on memories from childhood, family situations, friendship and good old fashioned acts of arson, it is clear we are hearing from an artist with a new hunger that has been gained through hindsight and new perspective.
---
---
VIDEOS
LYRICS
:(
We don't have any lyrics from this album.
NEWS
:(
We don't have any news related to this album.