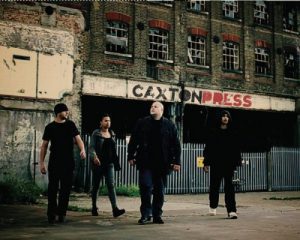 Rappers Manage, Kingpin and eMCee Killa, singer/rapper Amy True, producer Profound and DJ Snuff are Caxton Press. Their debut album Shame The Devil was a year in the making and aimed to "ignore the status quo and the current themes in rap music and to bring it back to the pavement in its purest form". For more information on each member, see their full profile on Caxton Press' website.
---
---
VIDEOS

Último Aviso (Feat. Caxton Press) – Light The Fuse
NEWS
:(
We don't have any news related to this artist.