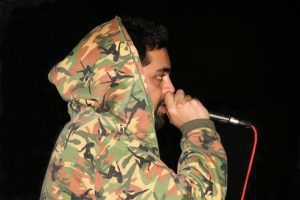 From the south coast comes Enlish a.k.a. Big Dave. A straight-speaking emcee, Enlish has worked with a ream of artists including Dr Syntax, Stig Of The Dump and Sean Price. Big Dave's rhymes pack a comedic style with a hard punch to boot. His album "Cold Lazarus" is his most successful work to date.
---
---
VIDEOS

Enlish – Rappertag UK #35
LYRICS
:(
We don't have any lyrics by this artist.
NEWS
:(
We don't have any news related to this artist.