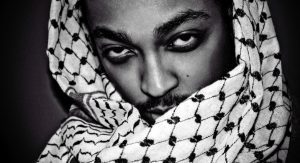 Raised in Harlesden and now based in Neasden north west London, Iron Braydz has long been considered one of the UK's most skilled hip hop MC's with a delivery & flow that demonstrates a superior level of wordplay and lyricism
Drawing on his influences of Wu Tang, Immortal Technique, dead prez, Public Enemy & Nas, many of whom he has subsequently performed with either in the studio or on stage, he has also established a foothold in the international arena. Whether as part of DJ Ronin's All Elements clik, receiving endorsements from legends such as DJ Marley Marl, or working with Sav Killz, Hasan Salaam, M1,Guilty Simpson and Sean Price, Braydz has earned his reputation as one of the most gifted lyricists to emerge from British shores.
His impact within the British & European independent hip hop community has grown from largely self produced releases Devil May Cry (2010) and Holla @ Braydz (2012), though then, just as now, he also brought different flavours into the mix courtesy of producers such as Lewis Parker, Chemo and a range of new beatsmiths "on the up".
Recently he has become a recognized face on the live circuit, whether performing or as Host for the night, and joined up with old sparring partners Melanin 9, Cyrus Malachi and Phoenix da Icefire to become the latest member of Triple Darkness. He was also seen in the video for Ohio rapper Copywrite's release "Royal Flush" with Mystro and Genesis Elijah.
– Sourced from Iron Braydz' Bandcamp.
---
---
VIDEOS

Iron Braydz – UK Rappertag #18
LYRICS
:(
We don't have any lyrics by this artist.
NEWS
:(
We don't have any news related to this artist.