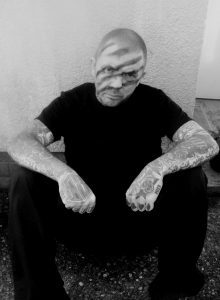 Born Alex Lusty on April 9th 1973, this UK rapper is behind many UKHH projects. He quotes his rap influences to include KRS-One, Kool G Rap, Rakim, Kool Keith, Proof and Nas. Somewhat unexpectedly he is also a big fan of Morrissey, and has attended over 50 concerts. Lusty started releasing collaborative music projects in 200, and has released numerous projects to date. Notably, on the 4th March 2013 he released his debut solo album "Public Mental Breakdown".
---
---
VIDEOS

Lusty – Bad Places
LYRICS
:(
We don't have any lyrics by this artist.
NEWS
:(
We don't have any news related to this artist.