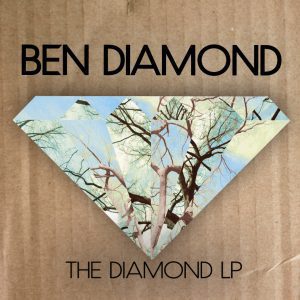 You've definitely already clocked Ben Diamond on the scene. He's been recently dropping bombs under his pseudonym Benaddict. However, the 29th January saw the release of his debut LP, and as a result of growth and maturity as a rapper, he decided to revert to his real name.
The guy's got a great voice for lacing beats, and he does so naturally and seemingly effortlessly. Ben Diamond oozes with promise and this LP delivers. Granted, the beats are more modern than your standard "straight-up" Hip Hop, so old heads may turn their noses up. But really, there's no need. The beats still rock – production is on point – and fit the subject matter and Ben's tones.
Definitely go peep this one. Bet you listen to it through, and then back again. Oh, and did we mention it's free?
ALBUM INFO:
Produced By: Nicholas "Aqua" McCarrell
* "For Those Trying To Breathe" : Produced By Anomeric
* "Til I Drop" : Guitar by J Randy
Artwork : Ben Diamond/Nick Dynan
Management : Asher Hardt ([email protected])
Production Company : Wonderland Outpost LLC
Executive Producers : Ben Diamond, Nicholas "Aqua" McCarrell
Associate Producer : Charles Walker
---
---