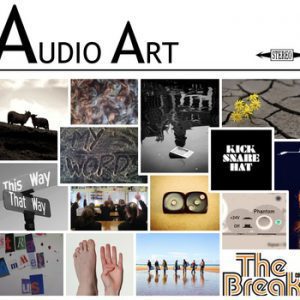 A 7 piece live jazz and Hip Hop band who keep things spicy with funky beats and catchy, tight lyrics. Here's a perfect example of this:
The above video "Hush" is the lead single from The Breaks Collective's new album "Audio Art", which was released on 29th March 2013. 14 tracks of live bass, sax, keys, guitar and of course drums. These gents have been taking things seriously, and armed with ample talent too, they have secured a live session on BBC Devon Introducing, and will be playing at Relentless Boardmasters festival. Last year their support of national charities earned them gigs including a spot at Electric Beach Festival, supporting De La Soul and The Nextmen.
Back to the album, and things are decidedly upbeat. As the warmer weather approaches (at least on the continent where I am!), these beats are going to be ones to help you get into a springy/summery spirit.
"Sleep" focuses on (strangely) the feeling of needing to kip. Not like going to bed at night, but more of the journey your body takes you on when you're straight knackered, and "zombie-mode" kicks in.

Rain splats, wipers wipe, it's a wet and wild, windy winter's night. Foot down, fifth gear, third lane, hold tight. Fighting off sleep with all my might. Don't think about forty winks, don't sink in a slumber, in a slumber don't sink. Take a moment to compose your cruise, cos you lose if you choose to doze and snooze.
Another stand out track is "Hands Up", which features extremely catchy strings and funky vibes. The lyrics are refreshingly relatable.

What the hell do you want from me? I hope it's as simple as a cup of tea – cos when I click click, my quick whip will hit quick
In fact, this is a noticeable theme of the whole album: a mature and creative musical setting, with catchy but credible lyrics to par. It's definitely worth checking out. (Links below the Bandcamp player)
You can grab the album from Bandcamp, as well as checking out The Breaks Collective website. Keep an eye on their Soundcloud too.
---
---