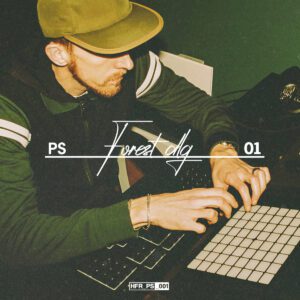 'Echo Of The Hidden Spruce' is a collection of exquisite instrumental works, taking in a spectrum of styles ranging from soulful lo-fi beats, Ethereal head-nod hip hop to minimalist piano epics from the one-and-only Forest DLG.
Sourcing inspiration from the likes of Portishead, DJ Shadow, J Dilla and Mobb Deep, 'Echo of the Hidden Spruce' offers an exquisite blend of exclusive instrumental works by Forest DLG, paired with a carefully curated collection of classic instrumentals from the High Focus highlight reel that include collaborations with Jam Baxter, Onoe Caponoe, Fliptrix and Truemendous.
---
---
VIDEOS
:(
We don't have any videos.
LYRICS
:(
We don't have any lyrics from this album.
NEWS
:(
We don't have any news related to this album.