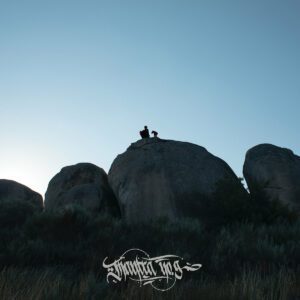 Fliptrix earmarked a nine album run when he released his first solo offering back in 2007. The highest numeral has always played a significant part in Fliptrix's appreciation of the universe, so it always felt a fitting number to aspire to.
As an artist committed to spreading positivity, sharing light and love through his music, and with a clear focus on inspiring his fans to achieve what they want in life through the messages he champions, 'Mantra No. 9' is as potent an example of these driving forces from Fliptrix to date; written and recorded in his new studio, off-grid, deep in the Portuguese mountains he now calls home.
After a year long break from writing, 'Mantra No. 9' sees Fliptrix more focussed and reactive than ever. Contemplating his immediate and speaking on the profound impact his new surroundings have had on him as both a person and musician, the album is truly from the source; interwoven by escapism, solitude, nature (and the chaotic world events that saw him embark on a new life chapter in the first place).
In celebration of the journey, 'Mantra No. 9' sees Fliptrix reconnect with the classic sonics that defined his earlier output, calling upon an all-star list of production and feature talent from the High Focus roster to help him on his way.
18-tracks, showcasing the evolution of the artist, each reaffirming why Fliptrix is regarded as one of the most valuable and forward-thinking voices in the hip hop movement today.
---
---
VIDEOS
LYRICS
:(
We don't have any lyrics from this album.
NEWS
:(
We don't have any news related to this album.