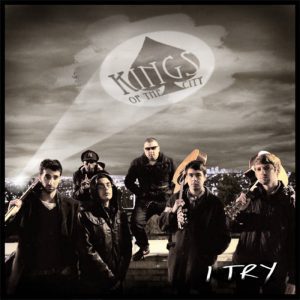 From KOTC website: "Kings Of The City blend blues rock 'n' roll, hip hop and grime like no other. With ages ranging from 16-24 and eclectic musical tastes, matched only by their diverse cultural and social backgrounds, the band's unique sound was almost an inevitability."
Kings Of The City are Ali Bla Bla (rapper / producer), KoKen (rapper), Danny Wilder (lead singer / guitars / rapper), Rich Pun (guitars), Memari Man (bass), 8 Bit (synths / co-producer) and Royal (drums).
Music available from Bandcamp.
---
---