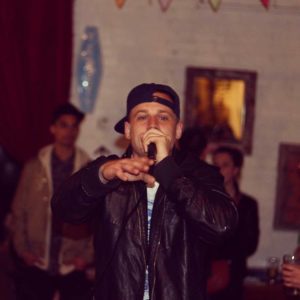 Parallax is a London based conscious and lyrically adept emcee and producer who has already worked with the likes of Rakaa Iriscience from Dilated Peoples and Life MC from Phi Life Cypher. He's also been recognised by names such as Raekwon, Mr Scruff, Guilty Simpson, Diamond D, Lewis Parker and more, which could be one of the reasons he's sold physical copies of his 'Depth Perception EP' in twelve countries!
Parallax has toured up and down the UK as well as internationally over Europe and Asia not to mention supporting legends such as Dead Prez, and Rodney P & Skitz.
---
---
VIDEOS

Parallax – The Saga Continues
LYRICS
:(
We don't have any lyrics by this artist.
NEWS
:(
We don't have any news related to this artist.