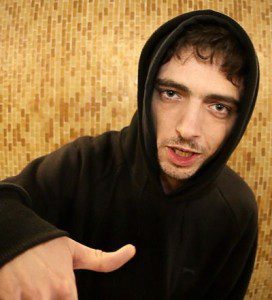 Leaf Dog appears to have Hip Hop coursing through his veins; rapping with his crew alongside BVA in The 3 Amigos, making beats like they might run out. He has supported the likes of KRS One, Lord Finesse, M.O.P., The Godfather of Noyze Rahzel, the almighty Sugar Hill Gang and DJ hall-of-famer Cash Money, and names such as Foreign Beggars, Skinny Man, Klashnekoff, Terra Firma, Task Force, Million Dan and Blak Twang.
Leaf's debut solo album "From A Scarecrow's Perspective", released in 2011 is widely considered a classic, soon after he became one quarter of The Four Owls, garnering success from all quarters there too. Amidst all this, he found time to produce Fliptrix's track "Wylin' Out". More recently, Leaf and BVA teamed up with producer Illinformed to form Brothers Of The Stone, whose 2013, sample-heavy, raw album screamed "classic" and paved the way for more to come.
His 2018 album "Dyslexic Disciple" once again showcased his ability on the mic as well as his production skills.
---
---