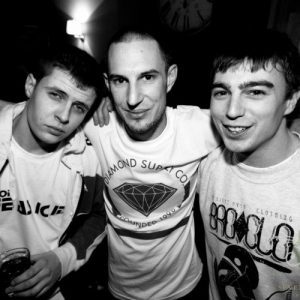 Profound Poets are a South West based UK Hip Hop duo consisting of IC and SneakZ. They bring a more conscious, positive feel to their tracks, and since releasing their debut EP 'Palingenesis' have had a good response from crowds, performing numerous shows over the past year within the local area as well as festivals and supporting acts like Cappo and Frenglish Connexion in London.
In the lead up to their full length release which is currently in the making they have just dropped their second EP entitled 'Hindsight'. It features productions from TunnABeatZ, Charlie Mac, KLS, Jonny Mong and Vaati, the release is 7 tracks deep with a bonus track featuring a whole host of English and French rappers.
---
---
VIDEOS
:(
We don't have any videos.
RELEASES
:(
We don't have any albums by this artist.
LYRICS
:(
We don't have any lyrics by this artist.
NEWS
:(
We don't have any news related to this artist.