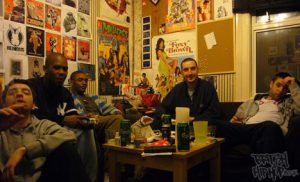 The IRS were a 5 man crew from London with a propensity to mix flare, raw lyricism and a whole heap of character to their music. They formed in 1998 and consist of Ed Strong (Producer / MC), Random Deviation (MC), King Kaiow (MC), Superb (MC) and DJ Guide One. During their time as a crew, they performed in many major UK cities, and got radio airplay on the likes of Kiss, Itch and XFM. They released 2 albums, as well as a number of E.P.s. In 2010, Ed Strong announced that the group wold be going their separate ways and so The IRS are no more.
---
---
VIDEOS
:(
We don't have any videos.
NEWS
:(
We don't have any news related to this artist.