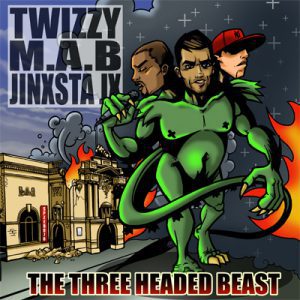 The Three Headed Beast is the combination of M.A.B., Jinxsta JX and Twizzy. Part of Abnoxshuz Entertainment, the trio (amongst many solo projects) combined to make a 9-track album under the same title.
---
---
VIDEOS

Three Headed Beast – Three's A Charm
LYRICS
:(
We don't have any lyrics by this artist.
NEWS
:(
We don't have any news related to this artist.