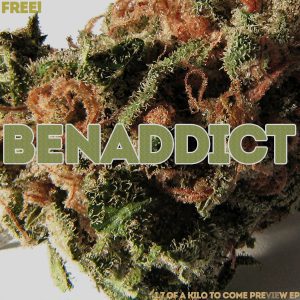 Just found this little gem of an E.P. from an up and comer called Benaddict. Backed by beats from Dirty Dike, Leaf Dog and others, Benaddict lends his nice flow. He's got quite a rushed style, but that's not a bad thing, his rhymes bounce off the beat nicely. Check it out. It's free.


Click the image to grab the E.P.or check out the tracks below.

Finally, go show Benaddict some love on facebook.
---
---