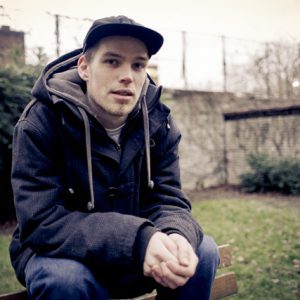 Fliptrix (along with Leaf Dog and DJ Madnice) are hitting up Barcelona next weekend for the annual La Mercè Festival. This is the festa major of Barcelona, with family-based entertainment throughout the day, and free parties throughout the night. The Barcelona contingent of Hip Hop In English will be attending the Fliptrix set in force. Details of the exact time and stage for the performance are currently a bit sketchy. We will update this info when we can confirm it. Anyone who can make it to Barcelona for this event definitely should. La Mercè is always great fun, and we're in no doubt that Fliptrix will add a little something extra to the vibe. Check out the links after the Catalan bit below.
UPDATE: Fliptrix will play at Parc del Fòrum on Saturday 22nd September 2012, from 2130-2230.
El MC Londinenc Fliptrix del segell High Focus tocarà al Festival BAM de la Mercè d'aquest any. Els detalls son diícils de confirmar en aquest moment (Tocarà a Plaça Reial o al Parc del Fòrum?) però es sap que tocarà el día 22 de septembre (dissabte). Si ets fan del rap/hip hop i encara no has conegut la música d'aquest MC, fes una ullada als enllaços aquí baix. I clar, ens veurem al concert!
ACTUALITZACIÓ: Fliptrix tocarà el dissabte 22 de septembre de 2012 de les 2130-2230.
FINAL UPDATE: Fliptrix will NOT be playing at La Mercè. Reasons unknown.
DARRERA ACTUALITZACIÓ: Fliptrix NO TOCARÀ a La Mercè. Raons desconegudes.
Fliptrix en Hip Hop In English (lletres i revistes del seu material)
High Focus – La pàgina del seu segell
Per qualsevol informació mès, no dubtis en posar-te en contacte amb nosaltres al posar un comentari o al escruire'ns a [email protected].
---
---