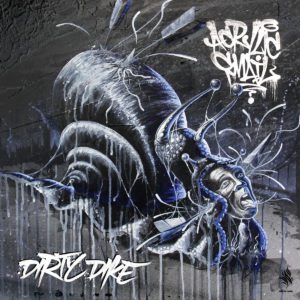 Featuring a roster of guests vocalists (Rag 'n' Bone Man, Jam Baxter, Lee Scott, Dabbla, Leaf Dog, Eva Lazarus, J Man, Ronnie Bosh, Inja, Killa P, Foreign Beggars) and production from a team of music makers (including Dike himself) ''Acrylic Snail' is the fifth album from Dirty Dike. Following a three-year hiatus since his last solo outing 'Sucking On Prawns In The Moonlight' and after a ream of production work for the likes of Rag 'n' Bone Man ('Put That Soul On Me'), Ocean Wisdom ('Chaos 93') and Lee Scott ('Butter Fly') during that time, Dike is back with this brand new 14-track album.
---
---
VIDEOS
LYRICS
:(
We don't have any lyrics from this album.
NEWS
:(
We don't have any news related to this album.