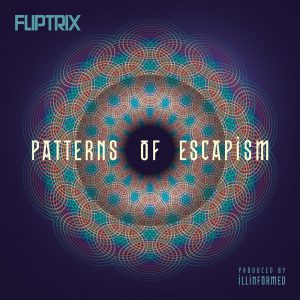 Fliptrix makes a welcome return to the airwaves with his 6th studio album 'Patterns Of Escapism', entirely produced by Illinformed. After a two year hiatus, Fliptrix returns to the essence with a hardcore boom bap album that pulls no punches and features the likes of The Four Owls, Ocean Wisdom, King Kashmere, Life MC, Verb T, Dabbla, Jazz T & DJ Sammy B-Side.
---
---
VIDEOS
LYRICS
:(
We don't have any lyrics from this album.
NEWS
:(
We don't have any news related to this album.