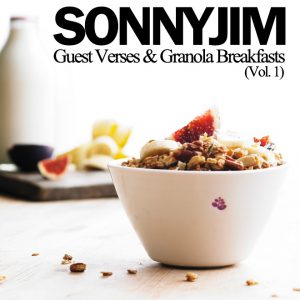 A free download compilation mix of Sonnyjim guest appearances, theres also few exclusives thrown into the mix along with a a couple gems that were released but went under the radar, all spanning from 2005-2011. Some of the collaborations on there are with DJ IQ, Jon Phonics, Lotek, Foreign Beggars, Metabeats, Jehst, Lee Scott, Chopper Read etc.
This mix will also give you some inspirational ideas on how to introduce Granola into your diet and live a healthy and more productive life. Its 2012, swag is done get your granola game up son throw some blueberries up in that b*itch mix that sh*t up pimp.
---
---
VIDEOS
:(
We don't have any videos.
NEWS
:(
We don't have any news related to this album.