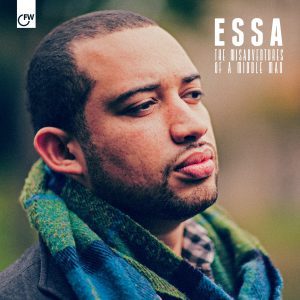 A 12-track album from Essa (Yungun) featuring Brotherman, D.Ablo and the great Doc Brown. A veteran in the UK Hip Hop world, this is Essa's first full-length material since his acclaimed 2006 "Grown Man Business" with Mr Thing.
Essa says "I've always been a middle man – walking within widely different circles (racial, social, cultural, musical) but never quite feeling like I belong in any one of them. That's a gift and a curse – I've written about both".
---
---
VIDEOS
:(
We don't have any videos.
LYRICS
:(
We don't have any lyrics from this album.
NEWS
:(
We don't have any news related to this album.