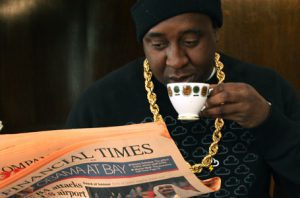 Savvy A.K.A. Asaviour is a producer/emcee with a strong following in the scene. He is the orchestrator of several E.P.s and mixtapes and is reminiscent of tracks like People Under The Weather and Money in the Bank. In 2007, he branched away from the scene, launching his own label "Saving Grace Music". He's worked with the likes of YnR, Dented Records and Lowlife, alongside DJ IQ, Jehst, Ghost and Dubbledge, to mention just a few.
---
---
VIDEOS
:(
We don't have any videos.
NEWS
:(
We don't have any news related to this artist.