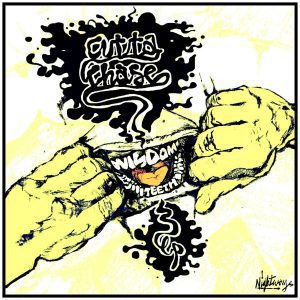 2013 has already seen some fantastic releases from Cutta Chase, namely Tonguestrung E.P. and Sunshine For The Blind. The good news is, Cutta hasn't stopped there. He has just released part 2 of the Tongue Strung Project, a 19-track LP entitled Wisdom Teeth.
Cutta comes in with his laidback flow, with lyrical content varying between positive life messages, bemoaning fake people, and weed-based bars. Cutta's voice comes good over all the beats, handpicked by the man himself.
Potential criticisms could be found in the lengths of the tracks. For example some last less than 2 minutes. However, the varied beats and material make up for this, and honestly, shorter tracks are sometimes refreshing and provide a succinct insight into a topic or theme. At 19 tracks long, the LP weighs in at just over 48 minutes of playtime – plenty.
Since you can listen to the LP below, I'll keep it short, but a few favourites are: 3. Wake Up, 9. Feed Off Rap, 11. Blowing Trees.
Keep your eyes peeled for more from Cutta Chase. His next project will be The Deep Blue Sea E.P..
---
---