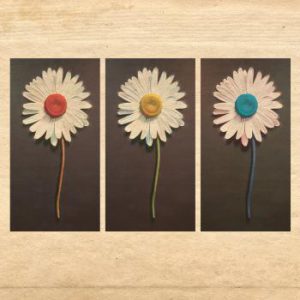 Telemachus a.k.a Chemo is a name most of those familiar with UK Hip Hop will recognise. Having produced and mastered works for many big artists under his production moniker Chemo, he also founded the Speakers Corner monthly event in Brixton. His legendary Kilimanjaro Studio in London is where all the magic happens. Under his artist name Telemachus, he is set to release his debut album "In The Evening", on 20th May 2013. Here is the trailer for the album:
[youtube url="https://www.youtube.com/watch?v=XVZeieNtIvw" width="600″ height="400″]
The album will be released on YnR Productions and is already available for pre-order. The album will feature Mr Thing, Jah Mirikle, Roc Marciano and Jehst amongst others. Here is the full track list for the album:
TRACK LIST:
1. Planet Earth feat. Mr Thing
2. Tennis Season
3. In The Evening
4. The Light feat. Jah Mirikle
5. A Boy Who Thought He Could Fly
6. Trivandrum
7. The Sheltering Sky feat. Jehst
8. Rose Petals feat. El Crisis
9. Technician
10. Scarecrows feat. Roc Marciano
11. Father
12. Grey Skies feat. Jareth
13. Ferndale Road
There is also an Album Launch event which is free to enter, and will take place at Westminster Reference Library on Wednesday 29th May starting at 7pm. More information available by clicking the image below.

---
---