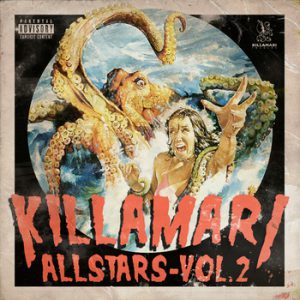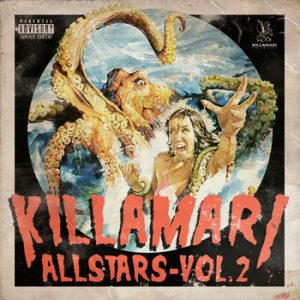 Hit the image above, or click here to grab this free download!
Blurb from UKHH.com: Originally released on 1984 records back in 2007, Killamari are proud to re-introduce this amazing first release from the heavyweight crew 'TEXTOFFENDERS'
Any self respecting underground hed who hasn't been dead for the last week will surely have either copped or heard the murmurs….
The North East's finest Text Offenders, have finally arrived with their first full length release on 1984 Records: Spit Hop Volume 1! Hailing from the mighty Newcastle Burnz and Esyoube (Sub) have dropped a heavyweight slice for the Uk listeners' pleasure. The duo started out as local pioneers of the Newcastle hip hop scene with long standing fellow emcee and friend Stig of the Dump. They've been tearing down venues for nearly a decade now and fine honing their skills for this very release….

Both Burnz and Sub are slick producers with a beatmaking ability to rival anyone who's anyone right now. They both create and perform their own cuts too and as if that wasn't enough, both of them are two of the tightest rappers I've come across on these shores! Each of them are standalone hip hop factories in their own right but when combined the listener is assured of something rather special. Spit Hop Volume 1 does not disappoint.
If you're craving that commercial sound with a blingy edge and tales of riches and bitches then this is NOT for you. Spit Hop is a no-holds barred, straight up underground slugfest. No attempt is made here to allure listeners in with gimmicks and no sacrifices are made in the music to accomodate psuedo artistry. This is as raw, honest, real and in your face as British rap gets, yet maintains an extremely high quality sound to all the cuts, lyrics and music. Spit Hop Volume 1 is a seamless release that will leave producers, fans and emcees alike literally drooling through green grinning faces.
With guest emcees by the bundle, this 17 track monster is packed wall to wall with bangers. Burnz and Sub trade verses with some of the finest emcees in Britain such as Stig of the Dump on their weed flick Bucket Town and Lee Scott on Our Beginning…….which has one of the creepiest beats I've ever heard. We have servings of Conflix seasoned with drizzles of big Manage on the uncompromising Untouchable. Sonny Jim, 777, Rick Fury, Shifty and Chattabox all appear bouncing off Sub and Burnz throughout to give you the current benchmark in underground UK hip hop talent.
This is the must have for lovers of head nodding. If you purchase one UK release this year Spit Hop Volume 1 is the one to cop. The CD is available from Suspect Packages now! And without meaning offence you really would be stupid to miss out.
HipHopInEnglish.com
---
---